To switch to the Videos Manager, click on the Videos tab.
Click the + button to open the New Video dialog. You can click on videos to preview and click and drag to reorder the videos.
The Video Preview will display the currently selected video.
You can delete all videos.
Click the X next to a video to delete that one video.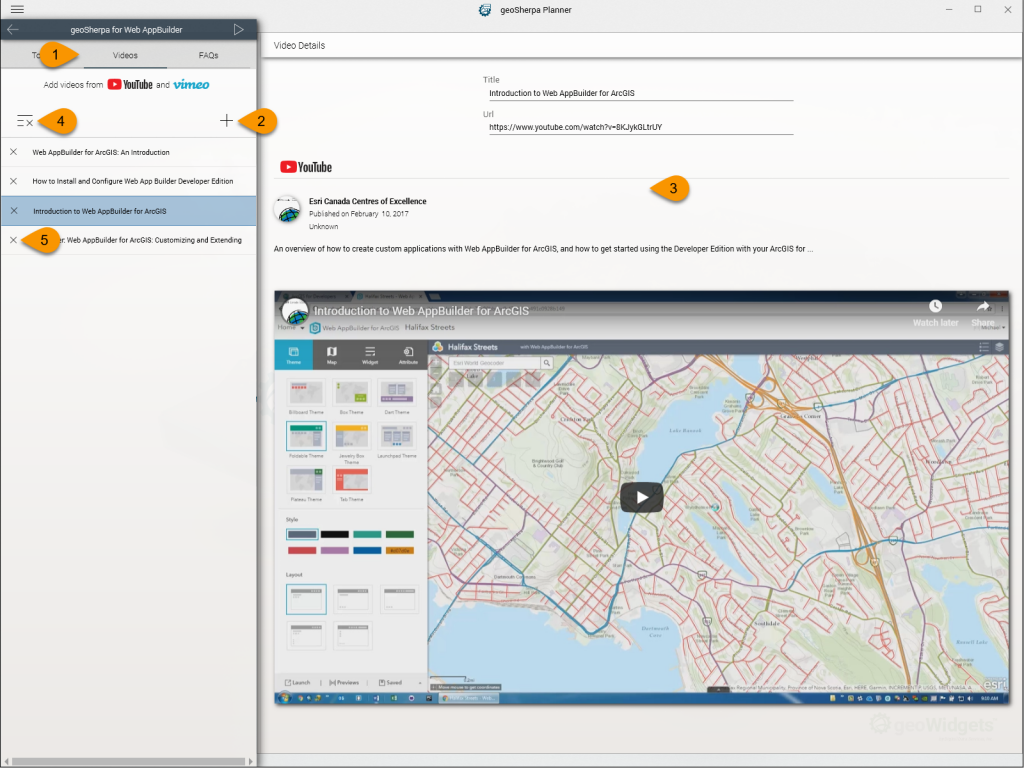 Type in a name of a video or specific id to search the Video Provider selection. A list of potential options will be displayed. Click on the one you wish to use.
Select between YouTube and Vimeo. 
Enter the title of the video as you want it to be displayed in geoSherpa. The default is the title of the video selected.
The preview provides a live preview of the video you have selected.
Click the Cancel button to close the New Video dialog without saving.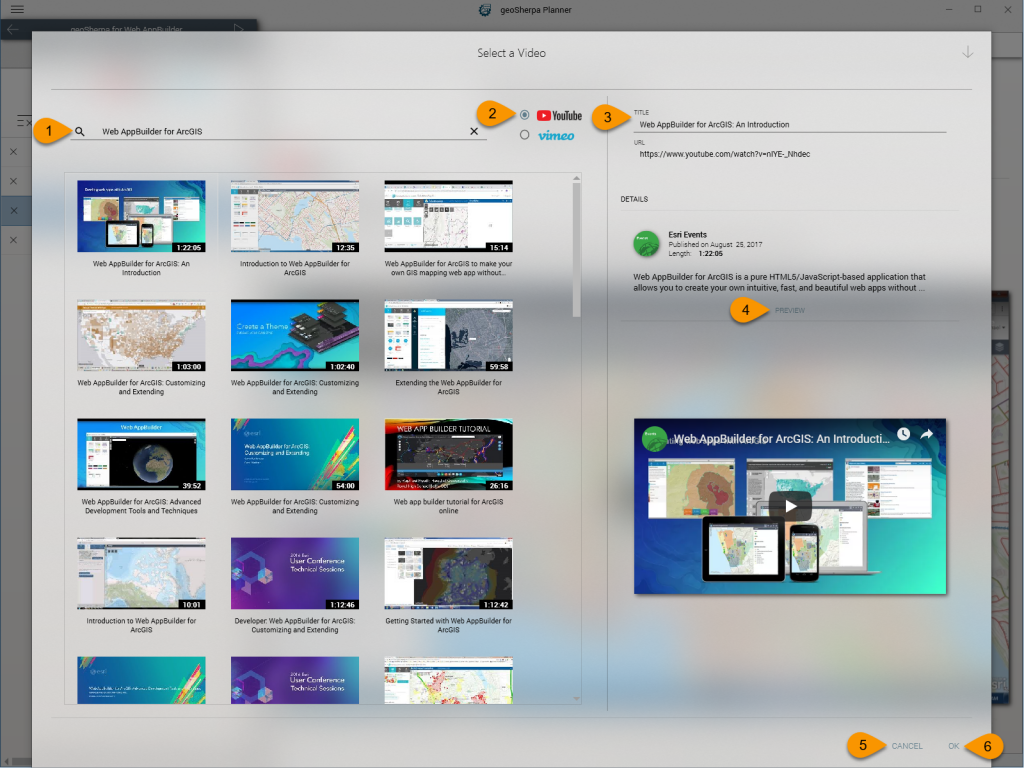 Click the OK button to save the contents of the New Video dialog and close the dialog.